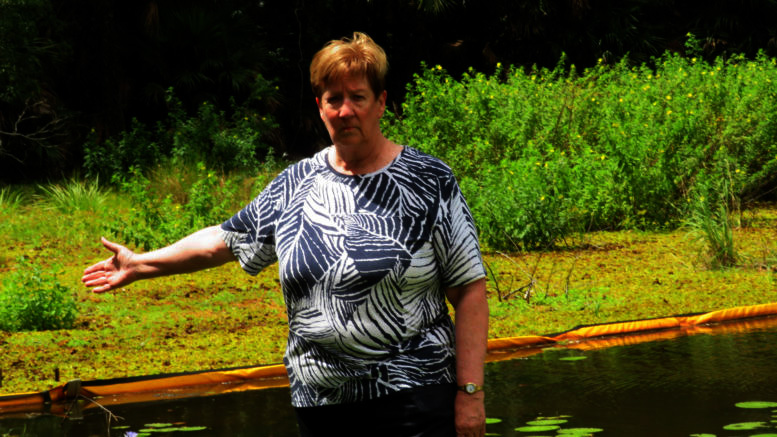 The owner of the wetland may need to pay for weeding
The Central Coast Council will consider contacting the owner of a private section of the Springfield Wetland for reimbursement after using state government funds to clean the waterway from a weed infestation.
Central Coast Parliamentary Secretary Adam Crouch recently announced that the remaining $ 56,000 of a state government investment of $ 125,000 would be used to eradicate salvinia molesta and other invasive aquatic weeds from the private section, the owner having ignored repeated requests to remedy the situation. .
Council confirmed at its November 23 meeting that it would undertake the weeding of the private section after using $ 69,000 of government money for weeding of the public section over the past several years.
Administrator Rik Hart said treating the private part of the pond will reduce the risk of weeds invading the public part.
"We have made significant strides in restoring the natural beauty of the wetland over the past two years," he said.
"I look forward to seeing this good work continue in the rest of Springfield Pond.
"The pond and its surrounding wetland are part of a rich ecosystem of birds, wildlife and aquatic animals.
"We want to protect it for our environment and our community. "
Hart said Council will work with the landowner and that after completion of the work, they will prepare another report that includes the nature of the work performed, the expenses and consideration of the appropriateness of charging a prescribed fee to the property owner.
Fans of Springfield Wetland (FSW) spokesperson Glenys Ray have welcomed the move, but are concerned about how ongoing maintenance will be funded once the wetland is cleared.
Terry collins