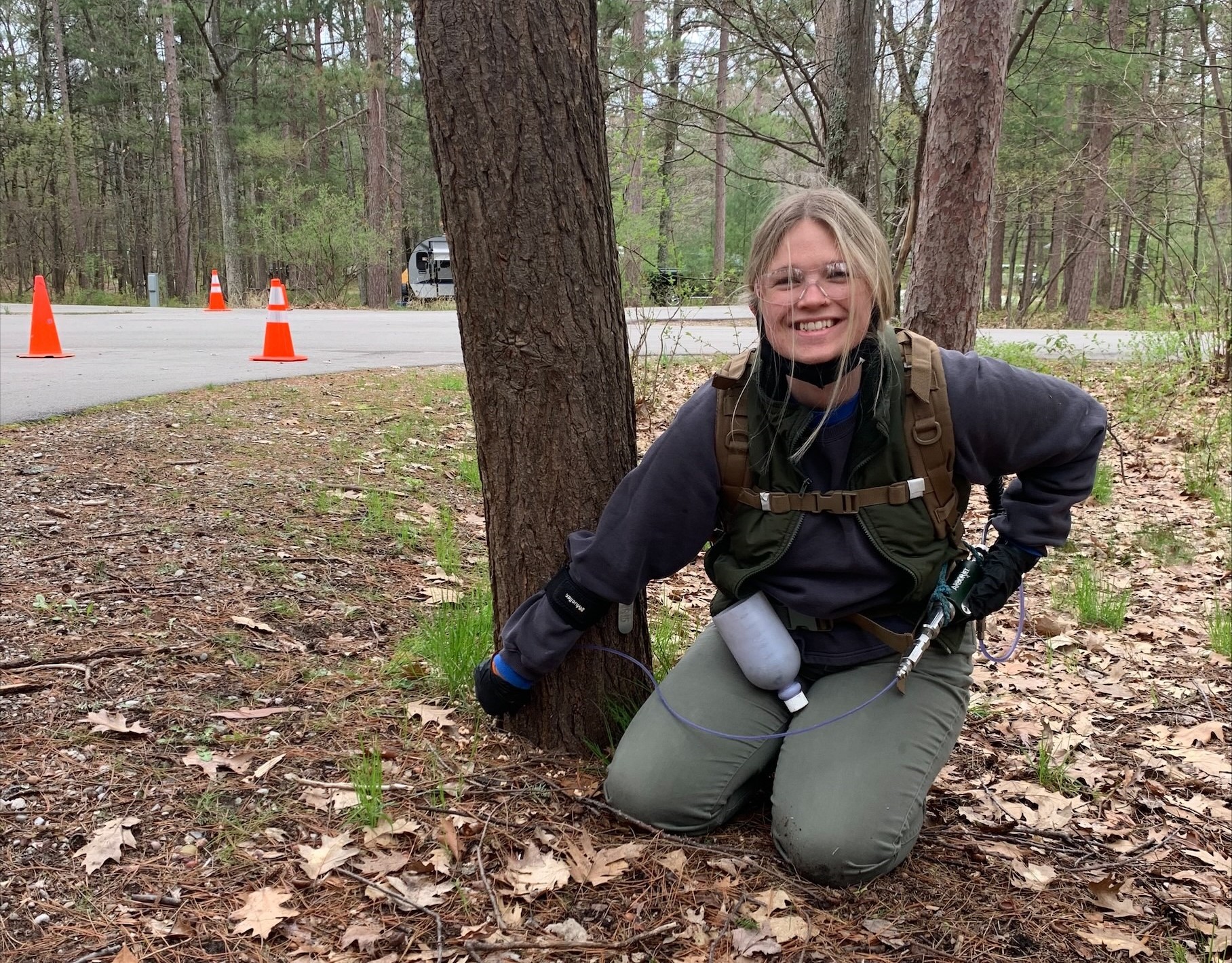 Plan Spring Treatment for Hemlock Woolly Adelgid Now
If the hemlocks on your property are showing signs of hemlock woolly adelgid infestation, now is a good time to plan spring treatment for this invasive species.
The hemlock woolly aphid, native to Asia, is found in areas of Allegan, Mason, Muskegon, Oceana, and Ottawa counties in Michigan. These small insects suck sap from hemlock needles and can ultimately kill trees.