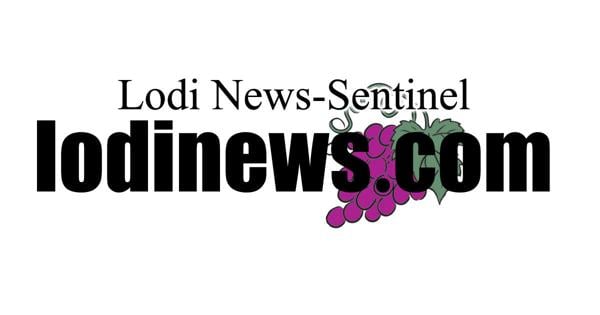 Lodi is liable for damage caused by spray drifts | News
A San Joaquin County judge on Tuesday found a Lodi-based helicopter company responsible for five illegal pesticide spills that occurred in the area between 2014 and 2020.
Judge Barbara Kronlund found that Alpine Helicopter Service Inc. failed to apply pesticides in accordance with industry standards and that the company was subject to civil penalties in an amount to be determined during the second phase of the trial, which will begin in July.
"We have a duty to hold accountable those who act with reckless disregard for the safety and health of our community," San Joaquin County District Attorney Tori Verber Salazar said in a press release issued Tuesday after- midday.
"The responsible application of pesticides is paramount to protecting our environment while supporting a vibrant agricultural economy," she said.
In May 2014, Alpine applied herbicide to an area around Bouldin Island east of Lodi to clear 4,467 acres of vegetation, which is believed to have resulted in 139 separate reports of crop loss as far as 39 miles from the target area due to winds over 10 miles per hour.
Additionally, at least five people have reported health symptoms related to exposure to the chemical, according to the decision statement posted online Tuesday.
Elisa Bubak, spokeswoman for the district attorney's office, said 5,000 acres of land on Bouldin Island was damaged. She said the incident caused extensive crop damage, but could not disclose the financial damage to local farmers.
In April 2017, Alpine was spraying several chemicals on a walnut orchard on Jack Tone and Live Oak roads east of Lodi, and the pesticides used were said to have drifted to nearby Turner Academy.
A complaint filed against the company last year said droplets were deposited in the school, including the playground, picnic tables, parking lot and the roof. The chemicals used can cause irreversible eye damage, skin problems and can be absorbed through the skin, the complaint states.
In September 2019, Alpine sprayed a pesticide that is harmful if swallowed, absorbed through the skin or inhaled, on a pumpkin patch directly west of Stockton Sports Complex while children were playing football.
Winds were blowing from the southeast at speeds of up to 17 miles per hour and pesticides drifted into the complex as families attended a youth football game.
The pesticide label stated that it should not be applied when conditions are windy.
Investigators found an active ingredient in the pesticide on a tree in the resort's parking lot and a fallow field between the resort and the pumpkin patch, the 2021 complaint says. Ten days later, the company sprayed the pumpkin patch as winds blew from the pumpkin patch toward the resort at speeds of up to 9 miles per hour, according to the complaint. The pesticide drifted onto a vehicle in the resort's parking lot and investigators found an ingredient on the windshield.
The pesticide's labels state that it is harmful if absorbed through the skin and that applicators should not allow the spray to drift onto adjacent land or crops, the complaint states.
On July 4, 2020, Alpine applied a pesticide to a cornfield near Isleton, which drifted onto a nearby property and onto a woman's arms, face and chest.
The woman's dog, goats, poultry, rabbits and vegetable garden are believed to have been sprayed during application. An active ingredient of the pesticide was taken from the woman's straw hat, the complaint states.
The chemical's label states that it causes mild eye irritation and should not be applied in a way that it will come into contact with workers or other persons.
"Today's decision is an important victory for the many people in our state who live and work in farming communities," State Attorney General Bonta said in Tuesday's news release.
"Pesticides are toxic chemicals, and we have protective measures in place for a reason," he said. "Alpine's negligent approach to pesticide application is unacceptable. This decision should send a strong message to businesses that if you break the law and ignore the safety of our communities, we will hold you accountable."