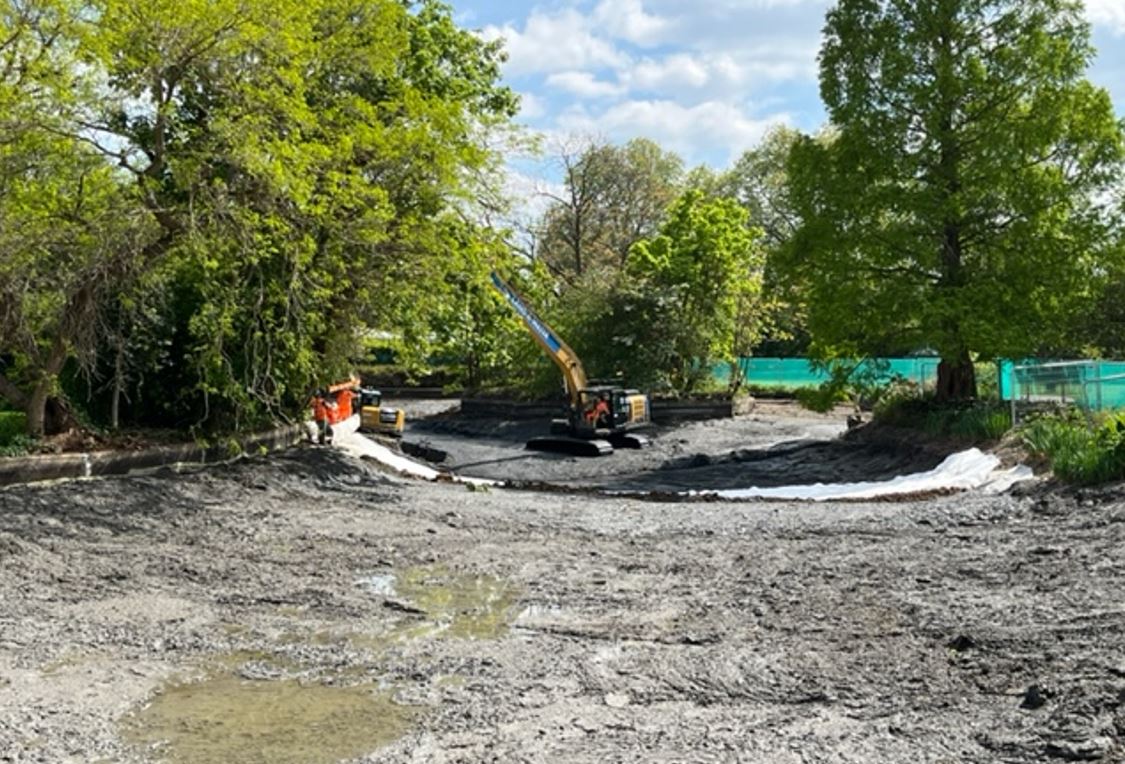 Land & Water launches sand removal work on the birthplace of polo
Land & Water began work at the Hurlingham Club in Fulham after undertaking investigations into the loss of water from the club's ornamental lake.
This prestigious private club, which dates from 1869 and is known to have been the cradle of polois set in 42 acres of landscaped grounds adjacent to the River Thames and has a 6000m2 ornamental lake which is home to a wide variety of fish and bird species.
The Wet Civil Engineering Company has undertaken intrusive and non-intrusive studies to address water loss through the lake bed and is now commencing work which includes dewatering the lower part of the lake by installing a porta dam , then using a specialized plant to remove the silt. and bed material to be stored on site.
A new bentonite clay liner will then be installed on the lake bed, with the excavated material being replaced on the liner. This ensures project waste is minimized as part of Land & Water's environmental commitment, which also sees the company use HVO fuelwhich is up to more than 90% carbon neutral, in its machines throughout the work.
Land and water project manager, Tim Sticklandsaid: "It's great to be part of a project that seeks to maintain the grounds of such an iconic piece of British history. The ornamental lake is home to a variety of wildlife and is enjoyed by many club visitors. , which makes its preservation important not only for biodiversity but also for the surrounding landscapes.
"As always, Land & Water is committed to protecting local wildlife and so all fish and birds will be moved safely during the works."