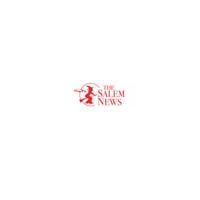 Ipswich Mills Dam Removal Design Begins | News
IPSWICH — Work to remove the Ipswich Mills dam from the River Ipswich is now taking shape.
Heads of State announced in December that the Ipswich River Watershed Association had been awarded a $45,000 grant to design and advance plans to remove Ipswich Mills Dam, a tidal headwater dam on the Ipswich River . Once removed, the Project will provide access to spawning habitat for a range of fish species.
"The removal of the Ipswich Mills dam has been a long time coming and the river has never needed the benefits of the removal as much as it does now," said Neil Shea, IRWA's restoration program manager. "A free-flowing river would be a boon to both the ecosystem and the community – saltwater and freshwater environments would be fully reconnected for the first time in over 380 years, allowing fish, wildlife, nutrients, boaters – everyone and everything – unimpeded passage."
A pre-feasibility study and sediment sampling was first carried out in 2014 and a full feasibility study was completed in 2020. Going forward, the project will focus on more data collection, delineation of wetlands, colony sampling and other permits, depending on the organization.
Ultimately, however, the project requires the blessing of the Ipswich community, according to city manager Tony Marino.
"Moving forward through this phase of the project will give us the information we need to know what the removal of the Ipswich Mills dam will look like," he said, "and what mitigation measures, if any, will be taken. required for adjoining properties."
To learn more about the project, visit bit.ly/IMDamProject.
Contact Dustin Luca at 978-338-2523 or [email protected] Follow him on facebook.com/dustinluca or on Twitter @DustinLucaSN.