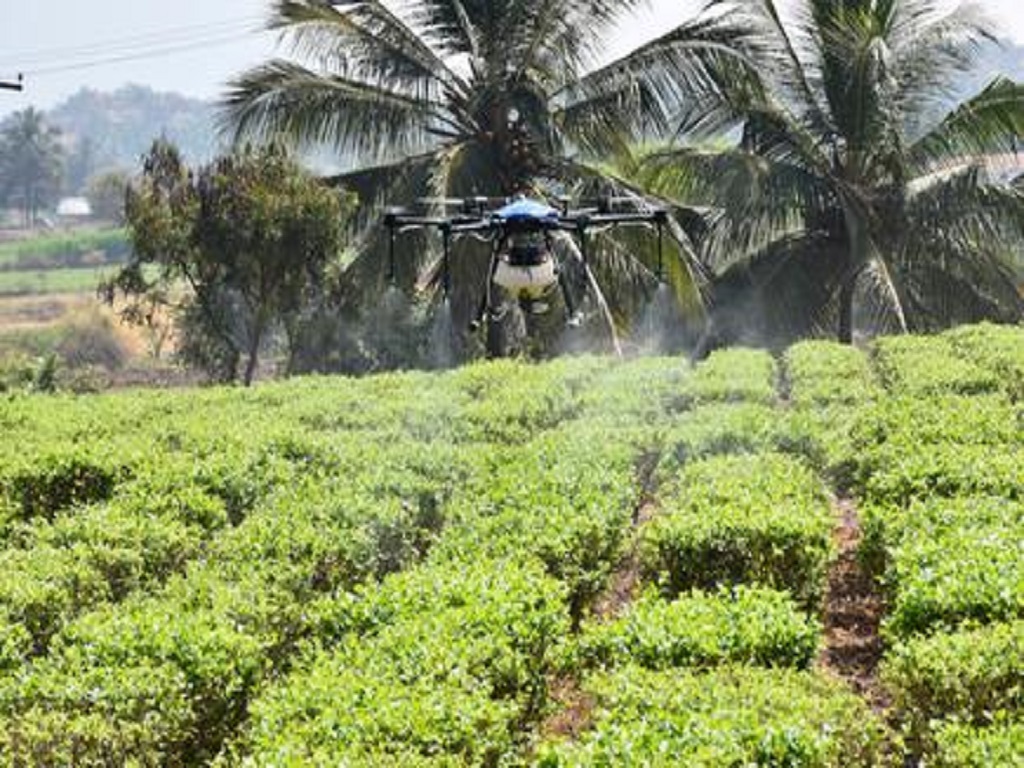 Farmers are encouraged to use drones to spray pesticides on jasmine fields





Drones have reduced the expense and time spent spraying jasmine fields with pesticides in Sathyamangalam, according to a field study conducted by the Bannari Amman Institute of Technology.
Farmers are encouraged to spray pesticides using drones on jasmine fields in Sathyamangalam, Erode district as it is both effective and cost effective.
Drone technology has been used to spray pesticides and fertilizers on jasmine fields by a group of professors and students from the Bannari Amman Institute of Technology in Sathyamangalam. Before defining a standard operating procedure and the required insecticide/water ratio for jasmine fields, the team conducted several field tests. According to research, drones in agricultural fields are beneficial for targeted pesticide treatment on jasmine leaves. Compared to manual spraying, drone spraying eliminates the labor issue while reducing cost and time.
The drones used in the test had a capacity of 10 liters and could fly for up to half an hour.
According to Krishnamoorthy, a farmer from Ramapailur village, small farmers with a few acres have been hit by the labor and high costs of manual spraying. "Compared to conventional spraying, the amount of insecticide used via drone spraying is reduced by 300ml/acre," he said.
The innovative method could be developed and improved for sugarcane, coconut and areca nut farms, according to the Institute's team members. They further claimed that by creating such standard operating procedures for specific plantations, agri-drones would help farmers solve labor shortages and time constraints.
Additionally, farmers' health is frequently affected by breathing in harmful fertilizers during manual spraying, but such problems can be avoided by using agri-drones. Budding entrepreneurs and engineers would find these drones a profitable business opportunity, they added.
Show your support for agri-journalism
Dear customer, thank you for being our reader. Readers like you inspire us to move farm journalism forward. We need your support to continue delivering quality agricultural journalism and reaching farmers and people in every corner of rural India.

Every contribution is valuable for our future.
Contribute now